Car rental
Car rental is a well known type of business, therefore we are not going to bother you with boring texts and descriptions of something familiar…
WITH OUR COMPANY, YOU CAN CHOOSE
Short term car rentals in 1-3, 4-8, 9-15, 30 and more day tariffs
Longterm car rentals in 1, 3, 6 and 12 month tariffs
---
Limousine service
PERSONAL DRIVER  &  PASSENGER TRANSPORT
We provide a complete limousine service and it is entirely up to you, how you will define it. We are capable of providing a personal driver completely at your service, as well as passenger transport or shuttle bus provided for the organized events. We will deliver you to your designated destination safely, on time and in the best possible comfort.
Although we specialize in covering the Czech Republic, our drivers will safely transport you also to other European destinations.
---
Handling an insured event
Did you have a car accident? Are you on the side of the damaged party and need help? Do not hesitate to contact us and we will handle the complete insured event for you! The meaning of this whole process is you did not feel injured and we could maximally help you to solve the situation. So you did not have to go and learn through all the process, you will hopefully never need to know again.
For our team it is just repeating what we do on daily basis within our field of expertise, and we will definitely be glad to help you or our friends, should you be happy with our services.

1
An accident? Contact us
Did you have an unpleasant experience during your travels? First call our number.


2
Towing a broken-down car and a new vehicle free
e arrange a quick tow-away and provide you with a substitute vehicle for the period of car repair.


3
Car repair and insurance
We will clear off all the needed insurance documents, arrange a car repair and service.


4
A repaired car
Everything is repaired and handled in the shortest term possible.

---
Benefits
Vehicle fleet
Enjoy the versatility of our vehicle fleet - from classic to vans and luxury.

Low prices
The longer you ride, the more you save money… We offer advantageous prices already since the fourth day of rental…

Rental deposit fee 0,- Kč
Become our regular customer and you will not be paying our returnable deposit.

10% discount
With every third rental you will receive a 10% discount for your next rental.

Car delivery
Stay where you are, the vehicle will be delivered to your address.

Insurance
Travel without worries. Our vehicles are insured (compulsory insurance and accident insurance).

Substitutional vehicle
Did you participate in a car accident that was not your fault? Call us and borrow a free car with us.

GPS navigation
Be sure to know your way… the GPS navigation is provided free with our car rental.

NON-STOP service
Our service is available non-stop, 24 hours a day, 7 days a week, 365 days a year for your maximum comfort and safety.

Invoice payment
After becoming our regular customer and getting a mutual respect, we offer the possibility of invoice payment.

Extra kilometers
We greatly value our customers, therefore we do not always insist on keeping the exact kilometrage.

Accessory equipment
Baby car seat and snow chains FREE. Bike carriers and roof boxes for 70-150 Kč a day.
---
Other services
Arranging the vehicle technical control, delivery of the car to the vehicle technical control, emissions control

Evidence control

Importing vehicles from abroad – assistance and realization

Check-up after repair in "foreign" car service

Vehicle registration – transcription of the owner, transcription of the operator, new certificate of vehicle registration and more…

---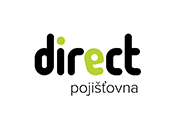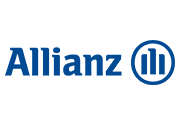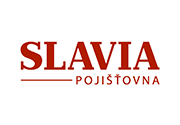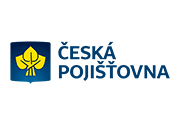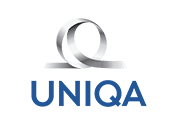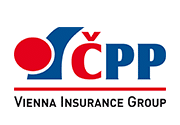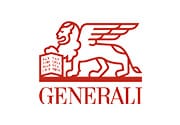 ---
FAQ
Can you also offer other types of vehicles that are listed in your selection?

YES, you can choose also other types and brands of vehicles. Contact us and we will discuss your specific requirement.
Is it possible to rent a car for a day??

YES, you can rent a car even for such a short period.
Choose according your needs.

We offer a short-term rental for reasonable prices. We compare prices with other car rentals in Prague and we always offer the best possible price.
Is it possible to rent a car for longer period, e.g. more than a month?

YES, we do long-term rentals in tariffs of 1,3,6 and 12 months.

You can drive a nice and luxury car without getting into a leasing contract.
We are here for you in situations where you don't want to get bound by a leasing or a loan.
Our long-term rental prices are calculated based on the mileage and time of rental.
Once you know these two parameters, you can pay 1-month rental and the deposit.
Do you want to rent a car and you don't want to come to our office?

We understand! Stay where you are and we will bring your car there! Delivery service is part of our services.
Would you like to have a drink and drive? Would you like to prepare for your business meetings while getting there?

If YES, we can offer a personal driver service with your car.

Should you need the driver for business purposes or leisure travel, contact us.
We can also provide personal driver services only, without a car rental.
Do you need to transport more people? Are you looking for a mini van?

If YES, we are here for you! We can transport small groups all around the Europe.
Are you planning to use higher mileage than daily limit?

Everything is a matter of a discussion and an agreement. Contact us and we will prepare your specific mileage package.
---
---